raa-light-gun-holster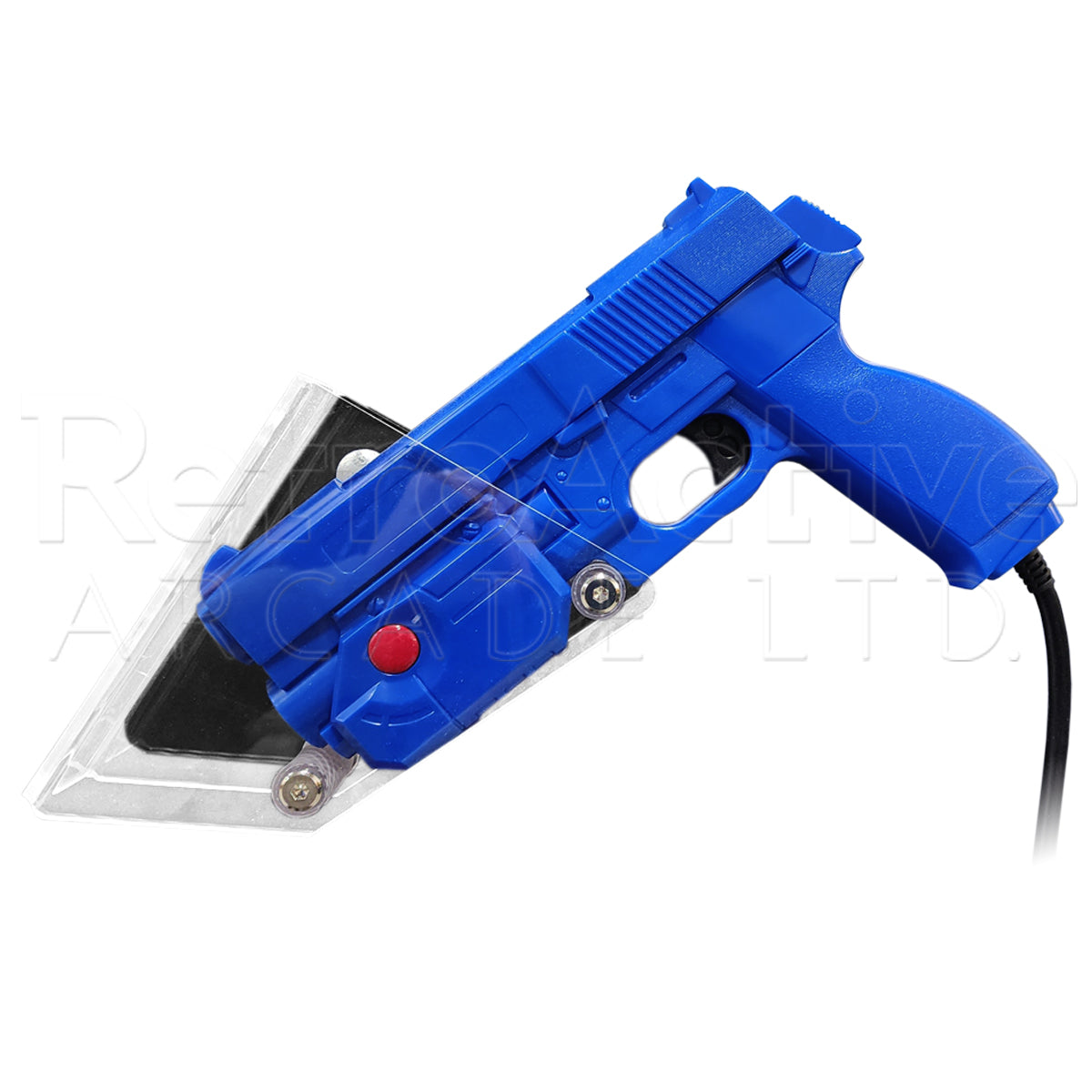 Retro Active Arcade Light Gun Holster
Are you bored of using the same-old, plain-Jane metal black gun holsters that only mount from the bottom? So were we. That's why we developed a lightweight (but still durable) Light Gun Holster that fits a variety of optical light guns and show's off your equipment!
This holster is a one-piece design and is made out of 1/4" plexi. It is a side mount holster and comes with mounting hardware. The mounting bolts are 2-1/2" long and allow you to mount the holster to a 1" thick cabinet. Put LEDs in it for a really cool effect!
Choose between left and right or both!

LED NOT INCLUDED. PURCHASED SEPARATELY
Dimensions (assembled with spacer): 
Length: 6"
Width: 3"
Height: 5.5"
Mounting Bolt length: 2-1/2" 
Dimensions (without spacer):
Length: 6"
Width: 2-1/4"
Height: 5.5"
Compatible with:
AimTrak Light Guns
Uzi Style Guns for: Time Crisis 2, Time Crisis 4, and Tank Tank Tank
Sinden Light Guns
Includes:
1x Retro Active Arcade Plexi Light Gun Holster (Left or Right)
1x Spacer
2x 2-1/2"Bolts with washers and nuts
AimTrak Light Gun used in photo for reference only. Light Gun is not included.