2-player-suzo-happ-cocktail-arcade-kit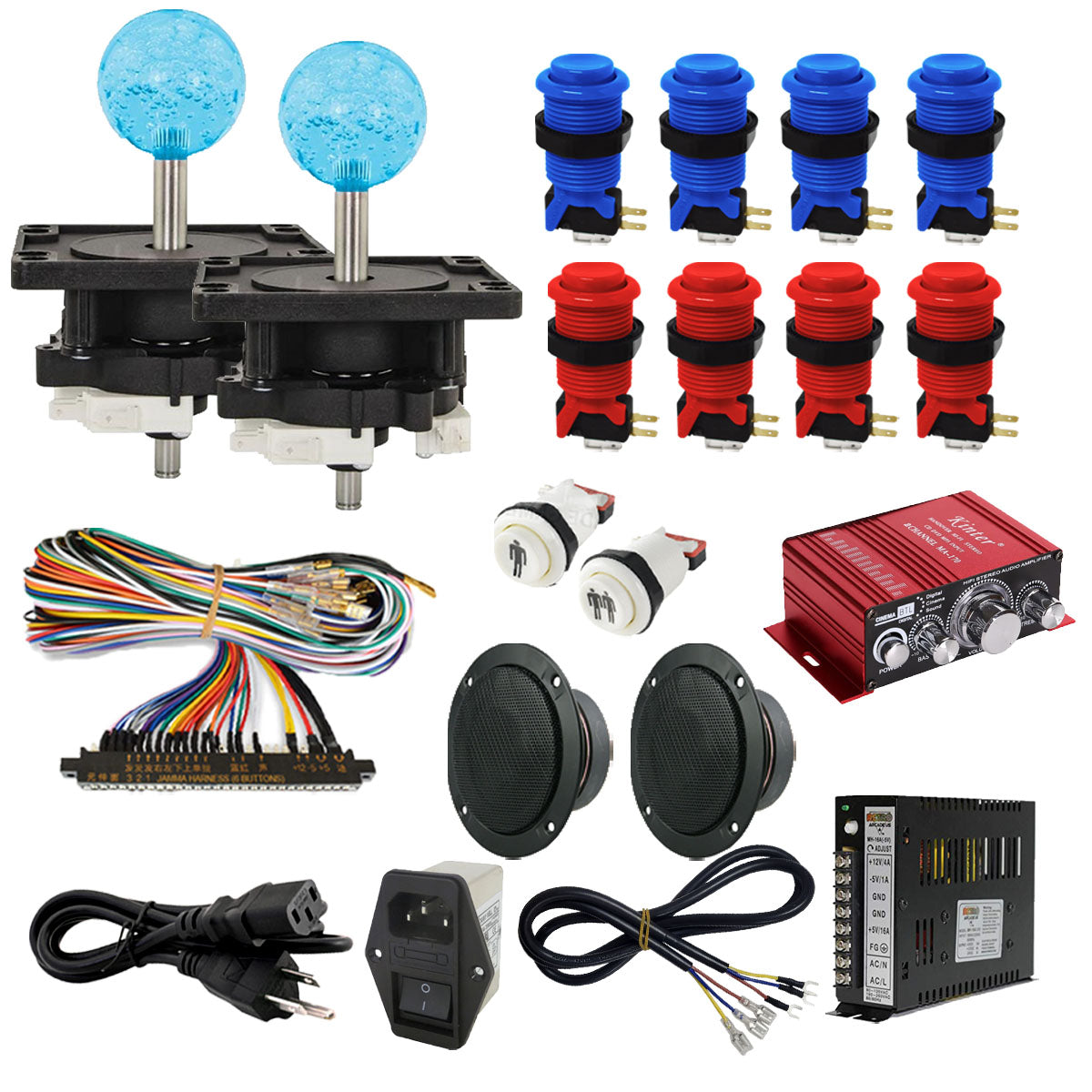 Player Head to Head Suzo Happ Cocktail Kit Complete

Create your own unique kit with our customization options! This bundle is for a vertical monitor position that utilizes head to head based game play. When Player 2 takes a turn, the monitor will flip to face Player 2 position. 
Customize your arcade machine with your choice of Suzo Happ Arcade Joysticks and Push buttons.
Includes:
2x Suzo Happ Joysticks of Choice
8x

Concave Suzo Happ Buttons of Choice

2x White Concave Printed Player Buttons
1x JAMMA Harness

1x Power Supply

1x EMI Filter Power Switch
1x 3.5mm Male to Male Auxiliary Cable
1x 4' Premium Power Cord
1x Power Switch to AC Power Cable
2x Suzo Happ Speakers
1x Mini Hi Fi Audio Amp
Items received may not be exactly as shown depending on options selected.
This kit contains items for which stock levels are not accounted for individually. If an item included in this kit is out of stock your order will not ship out until it is complete. Feel free to contact us regarding stock levels prior to purchasing if your order is time sensitive.
Wiring & Instructions
Please see the diagrams below for JAMMA Wiring and quick-disconnect terminal sizes as well as how to connect your EMI Filter/Power Switch to your AC Arcade Power Supply & Audio Amp.
EMI Filter to Power Supply Wiring Diagram
Note for Power Switch to AC Power Cable: Yellow/Green is typically ground, Brown is White and Blue is Black in the wiring diagrams.