104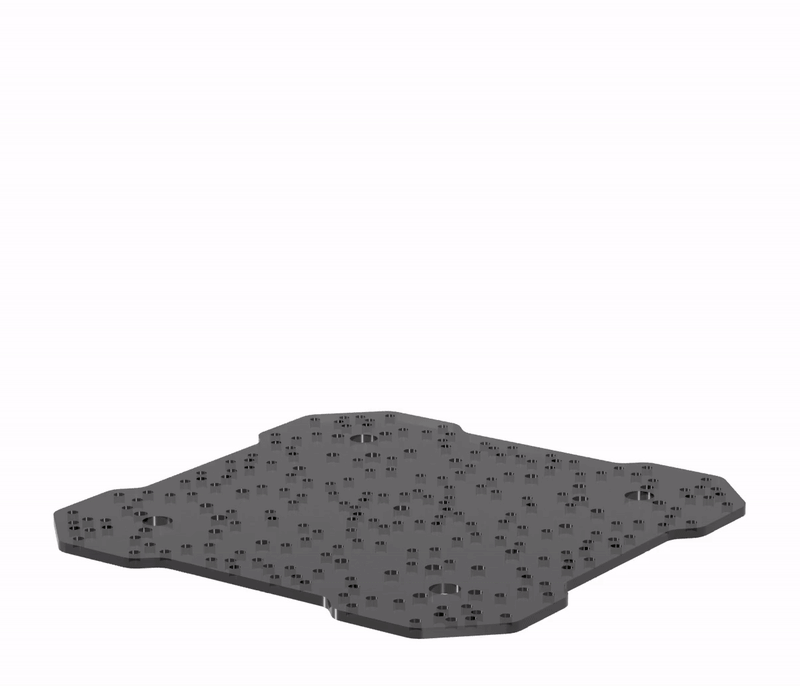 104 Stack
The 104 Stack provides an attractive, small foot print solution to keeping your work area clean and well organized. It features four CNC machined 1/8" acrylic boards that have 916 CNC machined holes EACH, along with 206 pieces of additional hardware so you are able to build, customize and have full control over your item placement.
For in depth and detailed answers to common questions about Stego Board, please visit Stego Board's FAQ Page.
Download and 3D print STEGO BOARD accessories for this product here!
The 104 Stack is compatible with over 60 single board computers and accessories!
arturo182 Zero RP2040
Asus Tinker Board
Asus Tinker Edge T
ATMegaZero
AML-S905X-CC Le Potato
AVNET MaaXBoard Nano
Banana Pi M2 Berry
Banana Pi M2 Zero
Banana Pi BPI-M4
Banana Pi BPI-M5
Coral Dev Board
Geniatech XPI-iMX8MM
Geniatech XPI-S905X
Geniatech XPI-3128
Geniatech XPI-3288
Iconikal Rockchip RK3328
MaaxBoard
NanoPi K1 Plus
NanoPi K2
NanoPi M4
NanoPi M4V2
Novasom M7
Novasom M7+
Novasom M8
NPi i.MX6ULL Dev Board
ODROID-C1+
ODROID-C2
Omron 2JCIE-EV01-RP1
PICO-PI-IMX7
PICO-PI-IMX8M
Pine64 H64 Model B
Pine64 Quartz64 Model B
Pine64 ROCK64
Radxa ROCK 3A
Radxa Zero
Raspberry Pi A+
Raspberry Pi 1B
Raspberry Pi 2B
Raspberry Pi 3B
Raspberry Pi 3B+
Raspberry Pi 4B
Raspberry Pi Zero
Raspberry Pi Zero W
Raspberry Pi Touch Display
Rock Pi 4A
Rock Pi 4B
Rock Pi 4C
Rock Pi X
ROC-RK3328-CC
SES-LS1012 Grapeboard
Single Board Solutions Cricket ONE
Single Board Solutions Cricket CH559
Single Board Solutions Cricket ESP32
Sourcekit PiTray Mini
ZynqBerry
ZynqBerryZero
UP Board
VoltaStream Zero
This product is also compatible with all hard drives, as well as the computers listed below: 
Intel NUC
Intel NUC Canyon
Asus Chrome Box
Asus Vivo
Gigabyte Brix
MSI Cubi
Shuttle XPC Nano
Zotax ZBOX
Want to test it out before you buy? Download the FREE simulator here. 

Included:

4x STEGO BOARD 100 boards (1/8" Acrylic)
4x Small Form Factor PC Mounts
4x VESA 100 Mounts
4x Rubber Feet
12x Stands
16x Raspberry Pi Product Stands (Will mount 4x Pi Products)
16x 2.5" Hard Drive Screws (Will mount 4x 2.5" Hard Drives)
16x 3.5" Hard Drive Screws (Will mount 4x 3.5" Hard Drives)
10x Large Zip Ties
20x Small Zip Ties